The Ductless Platinum Split Series is designed on a pump down cycle and built for flexible installation. The cooling units are split into two components – the condenser and evaporator – making it suitable if space or noise is at issue. The evaporator can be installed in or near the cellar while the condensing unit is located away from the cellar. This installation keeps the wine cellar virtually quiet and vibration-free.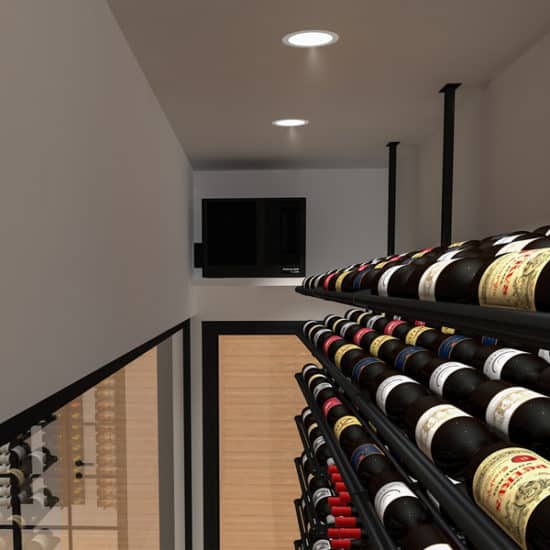 Ductless Platinum Split Features:
Alarm capabilities

Flexible installation

Pump down system for longer compressor life

Low ambient control

Advanced electronic display
UV-C Lighting System is NOW available on our SC PRO (2000, 3000, 4000) and Platinum Split (4000, 8000, Twin) cooling systems joining our Slimline and Phantom systems!
The UV-C Lighting System uses ultraviolet light in the highly effective UV-C band, eliminating up to 99% of harmful molds and bacteria from the air as it passes through the light and ensuring optimal system performance. For more information about our UV-C Lighting system, please view the provided assets below-